MASSACHUSETTS INSTITUTE OF TECHNOLOGY – GPA: 5.0 / 5.0
Science degree in Electrical Engineering, with a minor in Economics. Selected to Eta Kappa Nu, Tau Beta Pi and Sigma Xi National Honor Societies.
HARVARD BUSINESS SCHOOL

Master in Business Administration degree, June 2003. Awarded First Year Honors.
An entrepreneur who has started different businesses in technology, finance and real estate fields.

Marco Bitran Achievements
Top50music.com
Top50Music was an early innovator in providing online music streaming services over the Internet.
QUALCOMM
Designed voice-processing algorithms for CDMA chips. Over 100 million units sold in cellular phone and 2G infrastructure products. Coordinated schematic improvements with foundry, increasing manufacturing yield by 2%.
AI Exchange, Inc.
In 2011, Marco Bitran, along with two business partners, founded AI Exchange, Inc. in Boston. Massachusetts. Bitran was able to raise $1.5 million in startup capital from several of the industry's top investment funds, including Common Angels, Founder Collective, General Catalyst, and LaunchCapital. The company, with Marco as the Chief Executive Officer, aims to bring liquidity and transparency to investment clients and advisers. In his position as CEO, Marco designed technology that have advisers the ability to access alternative investment strategies.AI Exchange was founded to improve transparency for clients in alternative investments. The company developed a cloud-based technology which allowed clients to view their investments in real-time. Clients using the AI Exchange platform kept custody of their assets and were able to invest at any minimum level. See more at: https://www.crunchbase.com/organization/ai-exchange#sthash.WL7d7KfO.dpuf.
Marco Bitran History
Marco began working as a Financial Analyst and Equity Research Associate at Morgan Stanley in California during 1999. As a member of a three person team, he primarily advised large technology corporations on their strategic transactions. While at Morgan Stanley, Bitran wrote and contributed to multiple large research reports regarding the data communications sector.
His initial experience with a startup involved a web streaming service, Digital Entertainment Media, Inc. In his position as founder and Chief Operating Officer, he developed software architecture, a business plan, and recruited staff. During this time, he utilized the experience he had gained while working as an Engineer for QUALCOMM, a voice processing provider for cell phones.
He, later, took a position in the global industries and capital goods sector of Wellington Management Company, where he oversaw more $1 billion in assets. He was also an associate on the Small Cap Fund Team, where he worked with team members, as well as consultants and possible investors, on bottom up portfolio building. During this time, he also established a metrics framework for cyclical companies.
After joining Clearstream Investments, LLC in Boston, Bitran worked as part of a quantitative exchange-traded fund team, which acquired $550 million in assets over time. The fund was based on a model developed by Gabriel R. Bitran, a Professor at the Massachusetts Institute of Technology (MIT) and Shioulin Sam, a Ph.D. graduate from MIT.
Marco graduated from MIT with his Bachelor of Science in Electrical Engineering with a Minor in Economics. While working, he also earned his MBA from Harvard University in 2003. Bitran is a licensed pilot who puts his license to good use traveling the world with his family in his spare time. He also enjoys running and photography.
Marco is a firm believer in giving back to others. He donates to several causes including Boston area food banks, organizations designed to assist underprivileged children, animal rights organizations, and various educational organizations. He is also strongly committed to helping the environment.
Join the Fun of Boat Sailing in Boston. Boston Harbor Islands provides you with plenty of opportunities that you are able to carry out and love.
Possessing a boat is an edge to have in everything you do at the harbor. All through the harbor, you can find lots of boat ramps accessible for public use. Marco Bitran at Meetup Boston will be your starting point.
Take pleasure in the sights of the harbor and sail the peninsulas or the diverse islands. In harbor, you get to make the most of public mooring places.
How Green Is Your Boston Sailing News Marco Bitran?
Even if you are here for just a restricted time, you'll get to learn and revel in water sports activities like windsurfing and kayaking. You will have your opportunity of becoming a member of the sailing race as soon as you get to become a skilled sailor and one of the members of Boston sailing organization.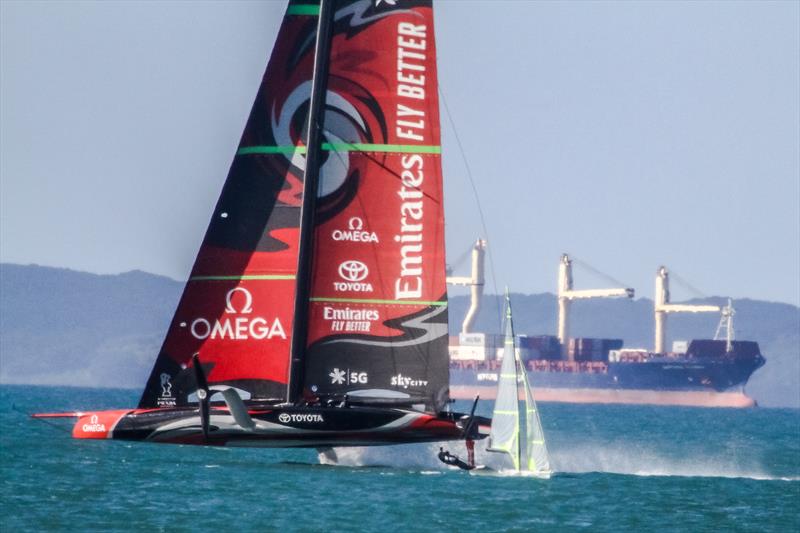 Griffin, a soling boat type had been competed by Marco Bitran in a competition.
He placed 8th among the almost 20 competing boats. There are informal competitions that took place just around the Harbor Islands. Joining is not really difficult since various kinds of boats are welcome.
Skippers make a decision what course to take and this is decided during their meeting. Joining the Race In case you opt to be the skipper of the boat, be sure to register on that day of the race. The race organizer is ready to help you get the crew if you don't have them. In case you only wish to join the race as a crew, let the organizer know about your purpose so they can ask a skipper to join him. In case where the skipper did not get in touch with you, do not worry because the organizer will put you on the "Wants to Crew" list.
The organizer will look for means and ways for you to join the competition as a crew.Marco Bitran Started in Community Boating in his Younger Days
At the Community Boating, Inc., Marco Bitran started out his sailing days as a kid. He developed his knowledge and learned a lot there. Among the sailing centers in Boston, it is the oldest which was founded in 1946. Its mission statement is " Sailing for All". The people of Boston, irrespective of their abilities or ages, are the major target of this center.
Boston Sailing Center
As of this date, Marco Bitran is a part at the Boston Sailing Center. It's not merely memberships of the club that this club does however classes on sailing also. Aside from taking for memberships to the club, they also present classes on sailing. There are some club membership choices. This depends on the boat you have or would like. Individual lessons can be benefited. General classes like basic sailing skills are available too. The instructional programs are created for members who plan to stay in Boston for a short number of days. There are options too for people who will be here for a short period of time.
One of it is to take private training to jumpstart your sailing abilities.
If you are into films and television Boston has a strolling trip that you need to not miss out on. It takes you to locations that have actually been utilized in motion pictures and on TELEVISION. You can visit the bar from the renowned tv show cheers and even get a beverage there.Another stop that should be on your list of things to do in Boston is going to the museum of bad art. You can go to a museum of excellent works of art anywhere in the nation but in Boston, you can really go to a museum committed to bad artwork. How could you not get your good friends attention by saying, "Hey I went to go to the museum of bad art".The last stop on your trip to Boston need to be a sailboat trip. Jamaica Pond is stunning and the best method to experience it is through sailboat. You can rent a sailboat at the pond.
, if you are not experienced at cruising you can also lease a routine boat if you want to go alone. They have rowboats also, which are another fantastic peaceful method to see the pond. , if you like to fish you can even get a license and fish from your boat..
If you are up for it you can walk the mile and a half path that surrounds the pond when you get off your boat.
It is a very nice path and a fantastic way to stretch your legs from boating. There are lots of other things to do in Boston during the summertime however these are a couple of that you must not miss out on.
Once you get there Boston is a fantastic location to visit on trip or on business alone or with the family Boston is a fantastic location, Wherever you decide to go.
There are lots of things to do in Boston summer season. Boston Common, bounded by Beacon, Charles, Boylston, Tremont, and Park streets, is the earliest public park in the nation, produced in 1634 as a "cow pasture and training field" for common use. Cattle grazed here for 200 years and might look up every so often to see the periodic public hanging that took location in the Common.
The park has to do with 50 acres in size and is the anchor for the Emerald Necklace, a.system of connected parks that check out numerous of Boston's neighborhoods. Canines are.
Welcome on Boston Common and can even run off-leash from 5-7 a.m. and 5-7.p.m. Nearby, 15 minutes to the south of Boston, is the dog-friendly Blue Hills. Reservation. The very first inhabitants pertained to this area 10,000 years back and called.themselves "Massachusett," indicating "individuals of the hills." When European explorers set sight on the forested slopes while cruising along the coastline they. named the region the Blue Hills.They logged the hillsides to construct tubes and barns and cleared the lowlands for.crops and animals. In 1893, the Metropolitan Parks Commission made heaven.Hills one of their first purchases for land set aside for leisure. Today, Blue Hills. Booking maintains 7,000 acres of land where you can hike with your dog in the.shadow of Boston.Some 125 miles of trails visit a variety of terrain from meadows and hills to forests.and wetlands, consisting of a distinct Atlantic white cedar bog.
A few of the canine. trekking can be lots of and rather challenging of the tracks are strewn with rocks. Great.Blue Hill, rising 635 feet above the Neponsett Valley, is the highest of the 22 hills.in the Blue Hills chain.Keep your direct for sweeping views of the city. Keep an eye.out for the diverse wildlife in heaven Hills Booking that is rarely associated.with Boston – lumber rattlesnakes, coyote, and otters. The majority of the routes are significant. but a path map is a wise purchase for day walkings – one is on sale at park. headquarters (695 Hillside Street) or the Blue Hills Trailside Museum (1904 Canton. Avenue).
The National Register of Historic Places notes 16 structures from Blue Hills. Booking. The most celebrated sits at the top of Great Blue Hill – heaven Hill. Weather condition Observatory. Still utilized as a weather condition station, the observatory is in Eliot.Tower, a stone observation post built by the Civilian Preservation Corps throughout the.1930s. The Blue Hills Appointment is headquartered in Milton, 8 miles south of Boston. Take. Route 93 to Exit 3, Houghton's Pond. Turn right at the stop indication onto Hillside Street.Houghton's Pond lies approximately 1/4 miles on the right; continue 1/4.
Miles to the appointment headquarters on the left.
If you are into motion pictures and television Boston has a walking trip that you must not miss. Another stop that must be on your list of things to do in Boston is going to the museum of bad art. You can go to a museum of great works of art anywhere in the country however in Boston you can really go to a museum committed to bad artwork.
There are lots of other things to do in Boston during the summer however these are a few that you should not miss. Wherever you decide to go as soon as you get there Boston is a great location to visit on getaway or on organization alone or with the family Boston is a fantastic location.
Marco Bitran Blogs & Social Media