Will Trump Send the Marines to Land on Iran's Shores?
What's trending in Licensing: Slow travel
vietnamese design firm NH VILLAGE ARCHITECTS sets sail its latest project, nambinh ship, along the waters of the huong river, also known as the 'perfume river', in the hue city of central vietnam. designed to provide a cultural experience for tourists, the nambinh ship comprises two outdoor terraces on each end of the boat and a dining area in the middle. the shape of the boat takes form of a leaf and is intended to blend in with the surrounding landscape, creating parallels with the natural elements of the world heritage site.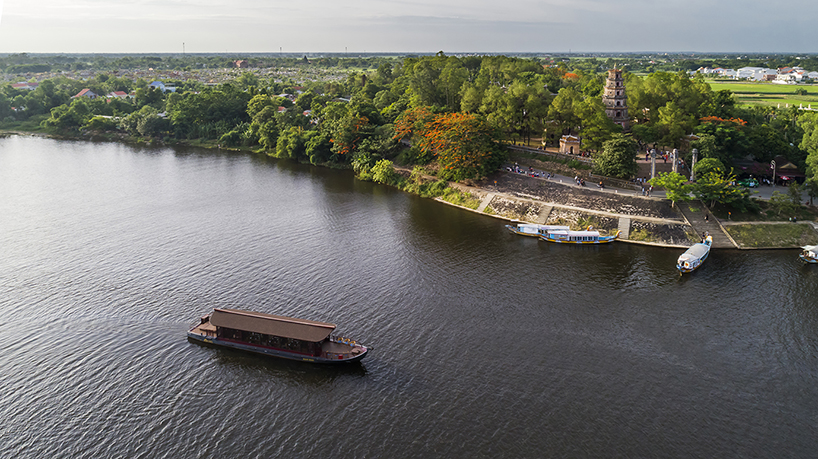 all images by hiroyuki oki
'during the daytime, the ship serves tourists sightseeing from the river, while in the evening, it serves as a dining experience with traditional folk songs, that are popular on the perfume river.' explains NH VILLAGE ARCHITECTS.
built on wooden structures with bamboo accents, the ship sets sail from the source of the river, a mountainous area where traditional local folk houses can be seen along the river beds. the end of river connect to tam giang lagoon, just near the sea, a place people can enjoy a panorama of the sunset as a backdrop to the fishing villages. the layout of tables and chairs inside can also be arranged flexibly, allowing both large tourist groups and individuals to enjoy the dining experience.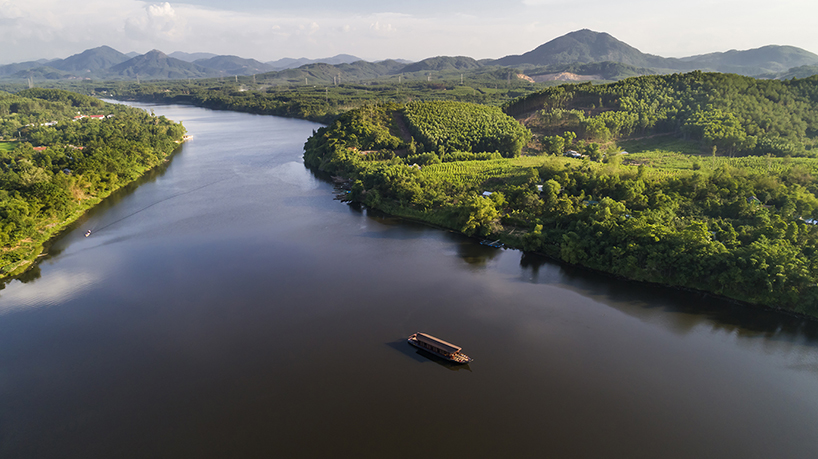 the nam binh ship sailing on the hương river; traditional local folk houses can be seen along the beds of the river
vietnam is a country with a high density of river networks. many rivers play a key role in the historical development of a city. NH VILLAGE ARCHITECTS hope to contribute to the development of these cities by inviting architecture above waters to not only provide touristic experiences but also for local housings provided to the villagers.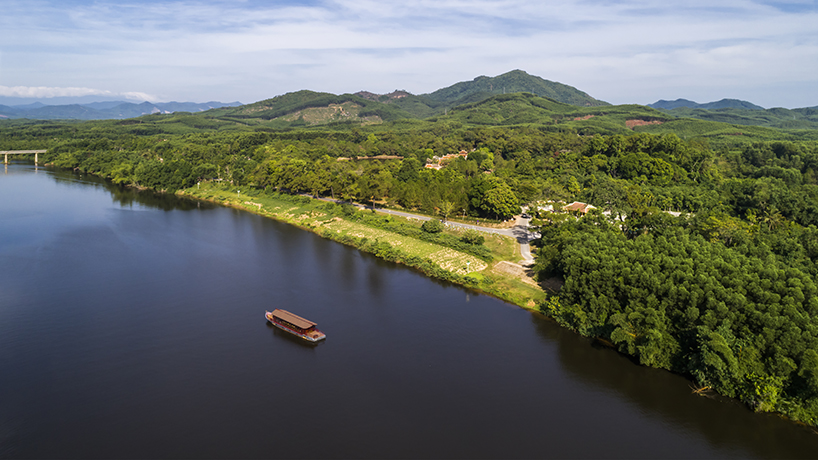 the source of the hương river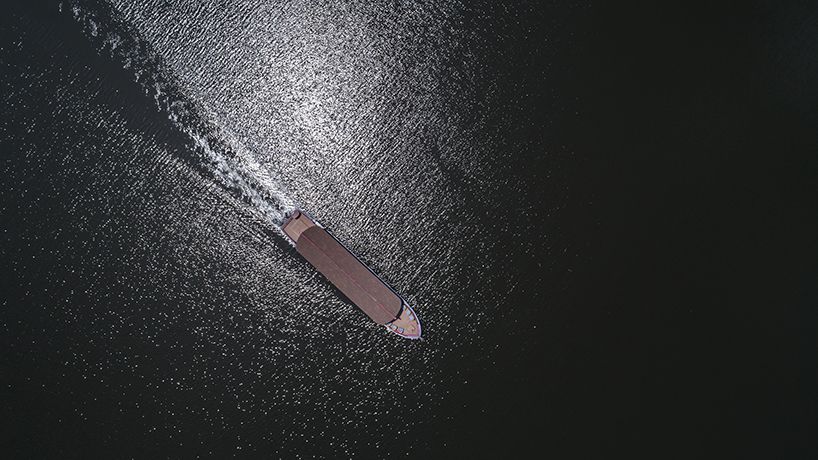 overhead shot of the nambinh ship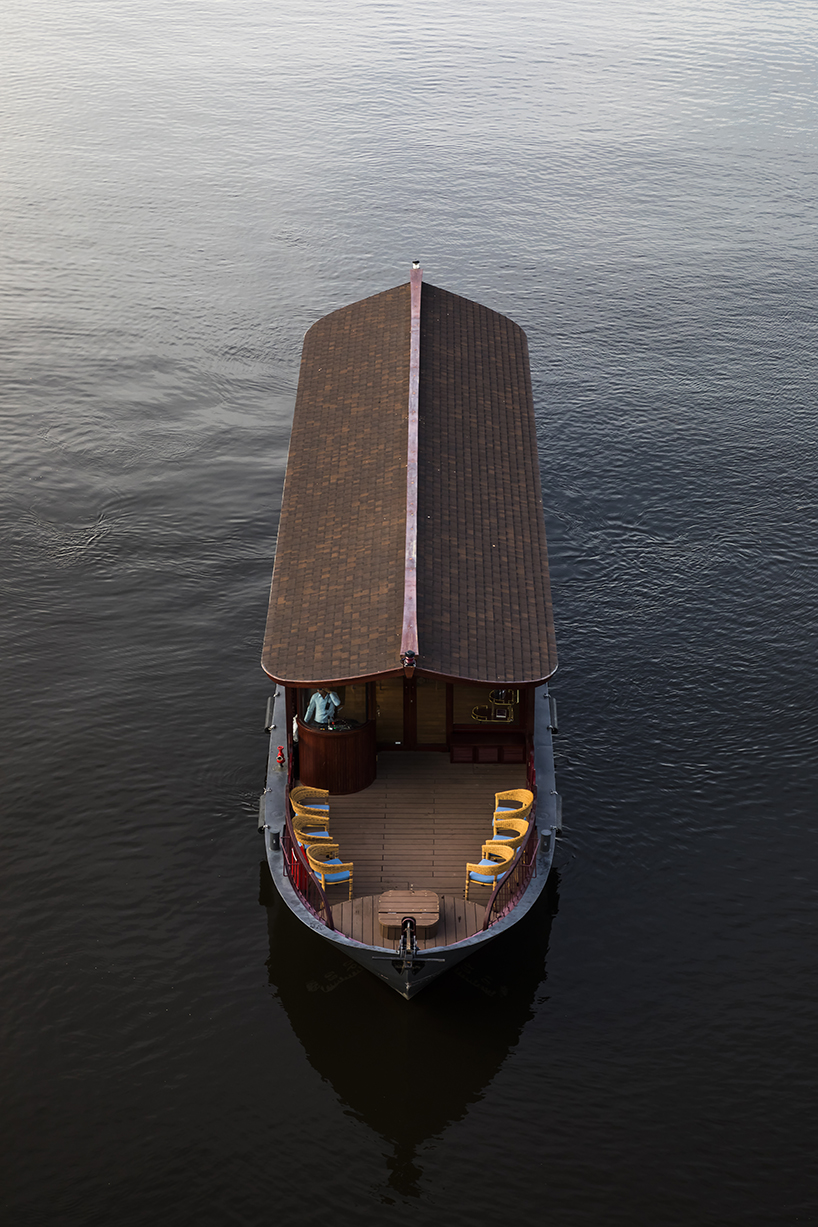 visitors can enjoy the views from both the front and the back terrace of the ship.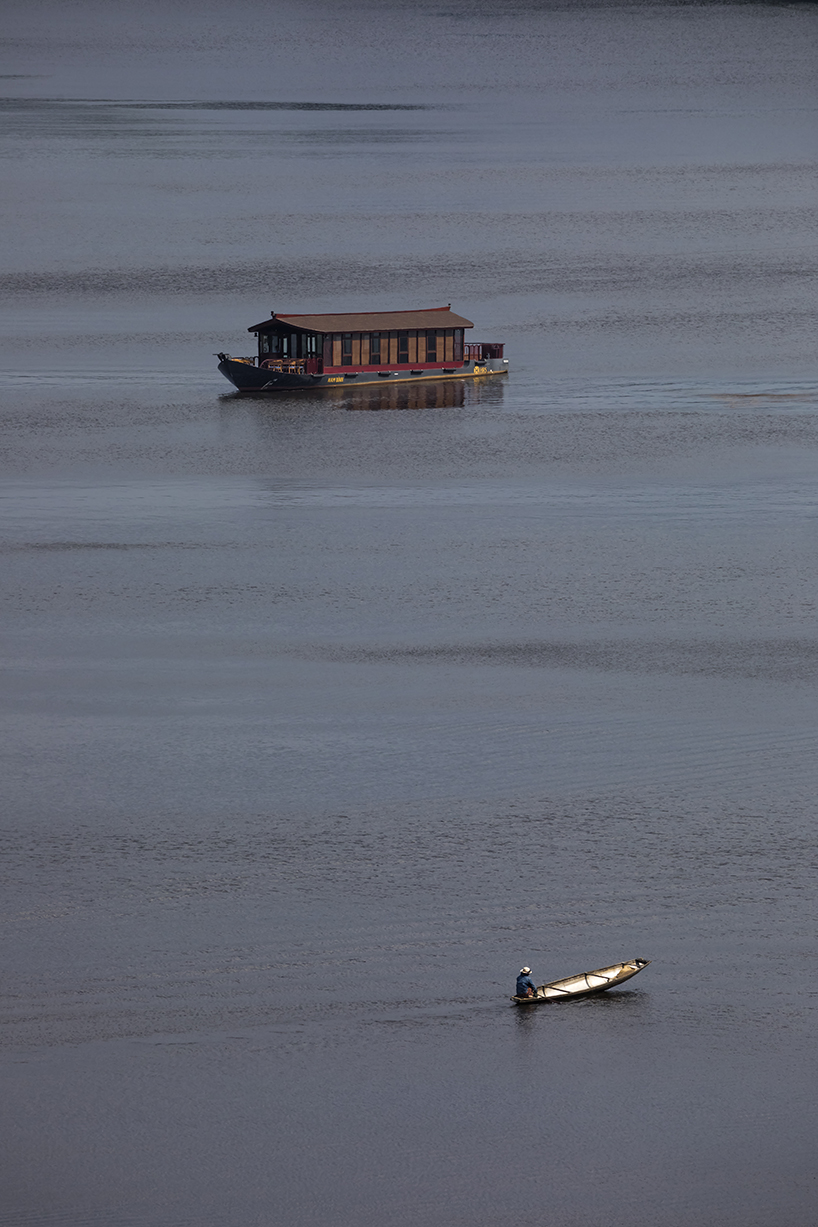 nambinh ship and a small local boat on the river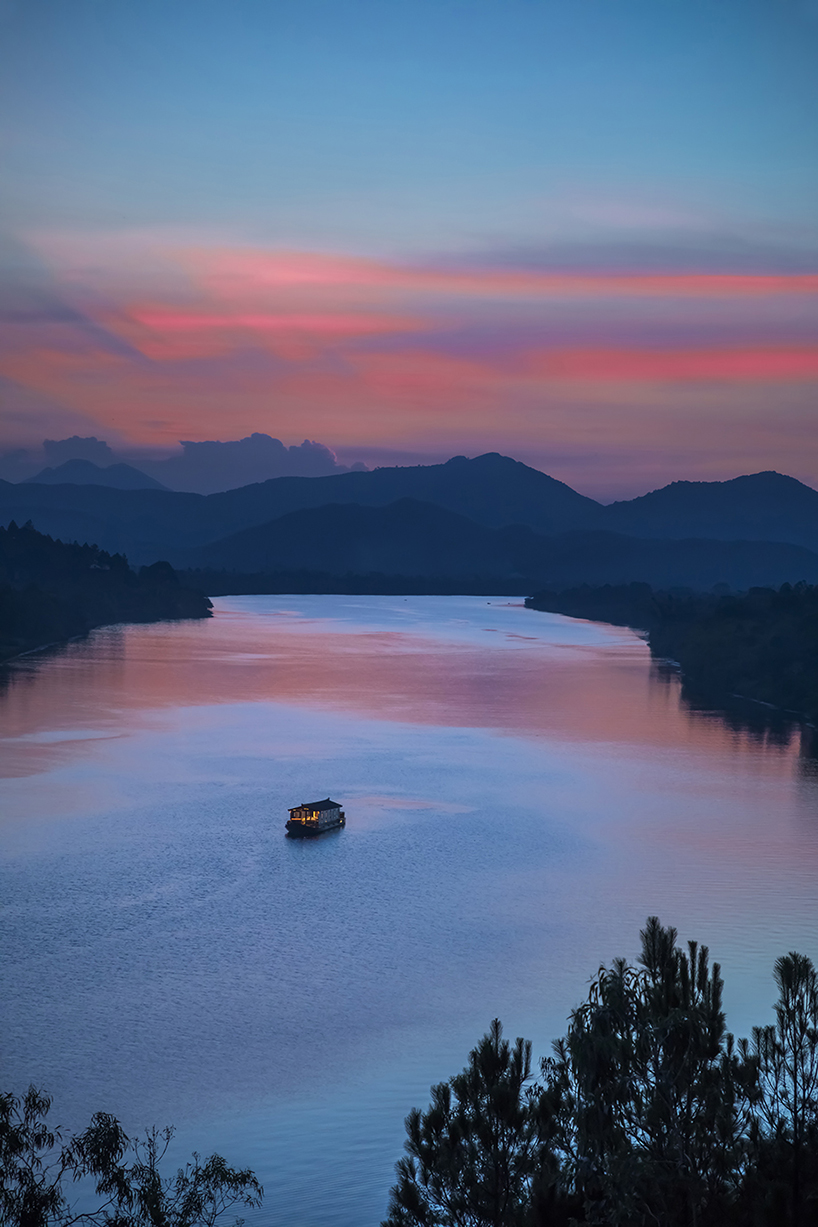 nambinh ship captured under the sunset landscape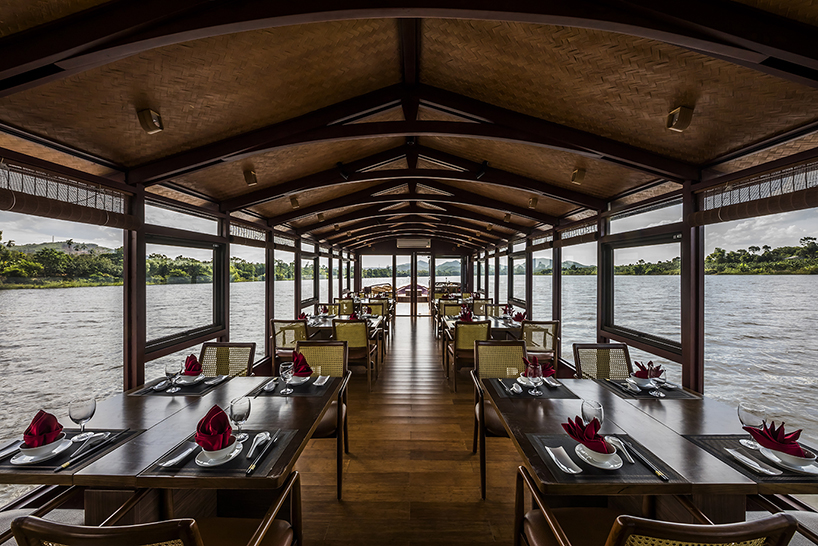 the structure of the cabin is made of wood and the ceiling is finished with woven bamboo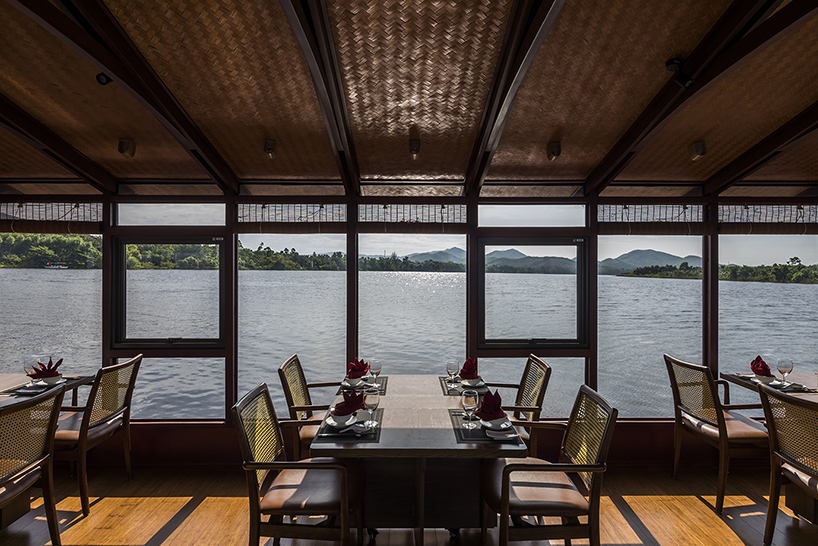 the window frames are designed to be open with slender columns to resemble the 'sansui ga' movement, an old style of painting of the east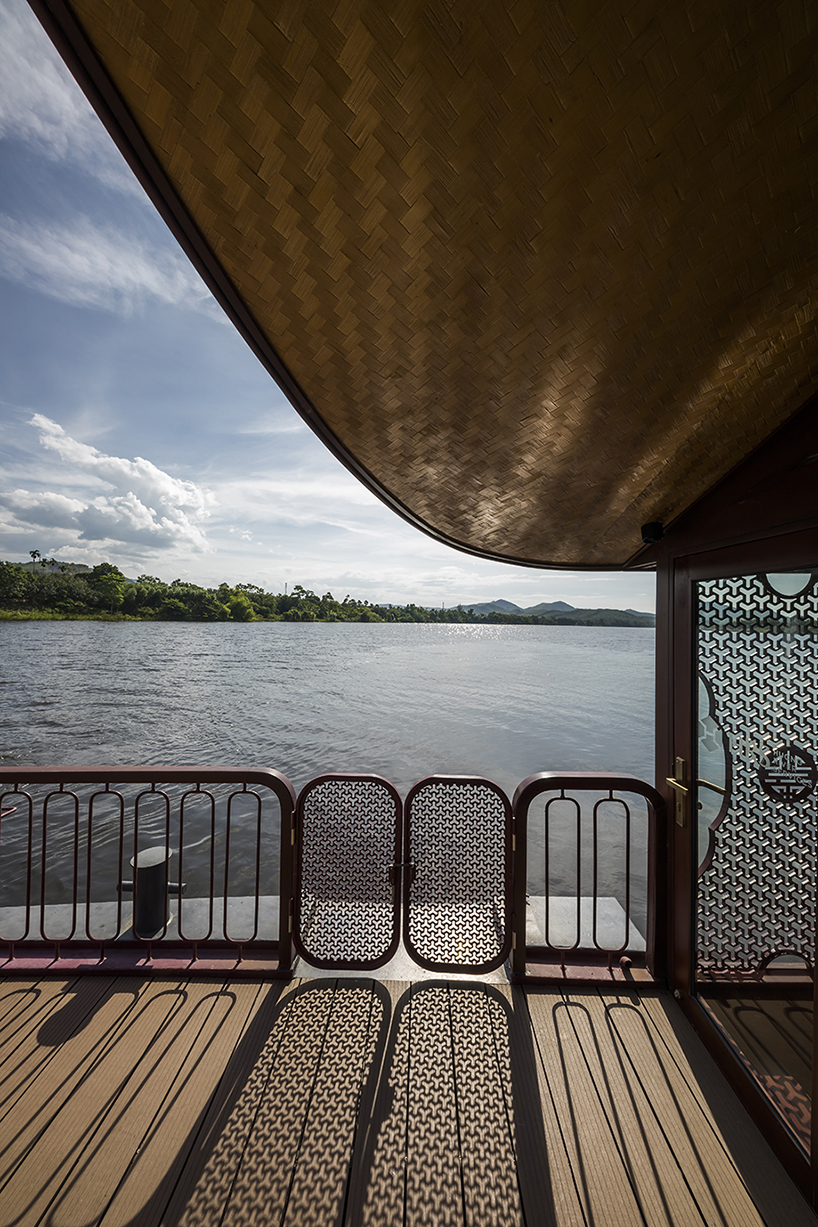 view from the outside terrace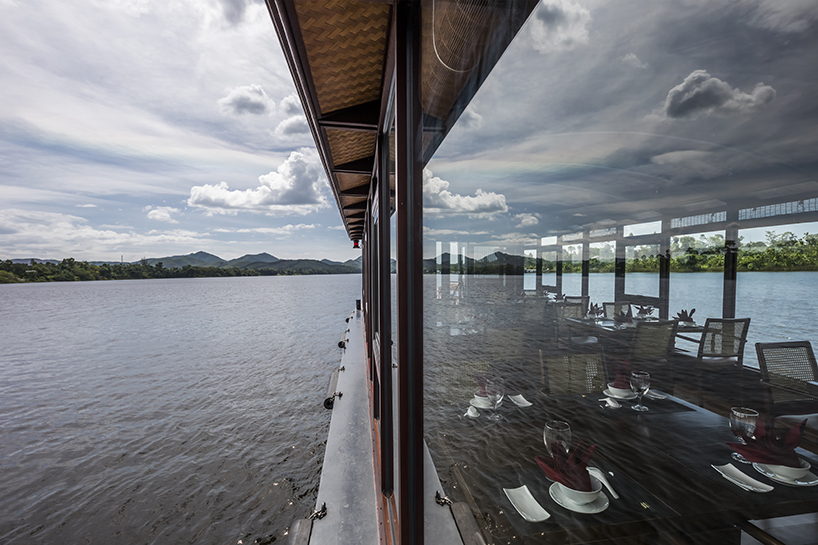 detail shot of the roof structure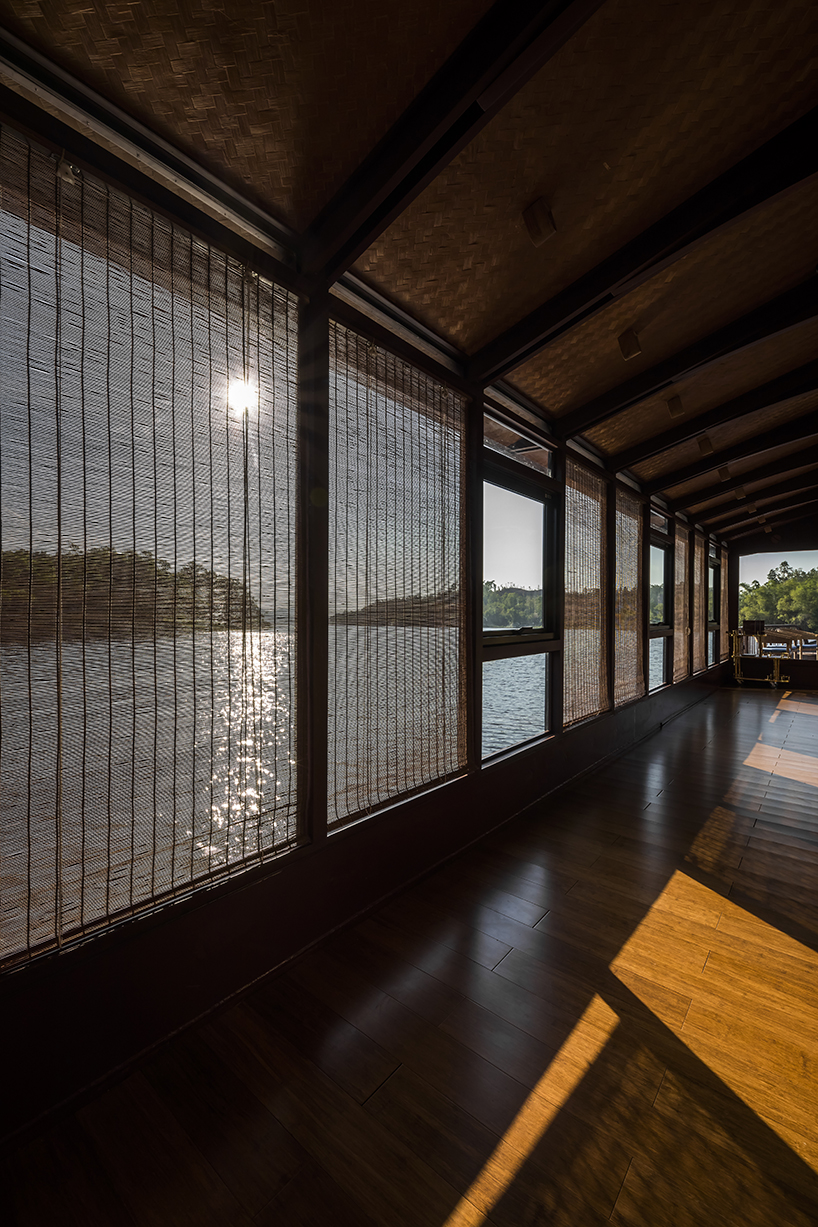 sheer bamboo curtains provide shade for the visitors
project info:
project: nambinh ship
client: KAI – group
design firm: NH VILLAGE ARCHITECTS
principal architect: tran dai nghia
team: tran dai nghia, nguyen cong nguyen, pham tung lam, nguyen quang tuan vu
engineer: VIETSEA
project location: hue city, vietnam
floor area: 105 m2
completion year: 2019
photographer: hiroyuki oki